Call us today to see how we can help reduce your costs and increase your efficiency! (800) 497-2660
Appraisal House USA provides a firewall for lenders and other interested parties in compliance with state and federal AMC-related regulations. We manage the entire appraisal process, including ordering, scheduling, quality control, delivery, and billing and payment processes. We also provide appraisal review services, UCDP uploads, AIR certifications, and alternative valuation products for our clients.
Since the Home Valuation Code of Conduct was introduced by the NY Attorney General's office and went into effect May 1, 2009 (later eliminated but with much of the same language contained within the subsequent Dodd Frank Act), lenders have had to decide whether to manage their appraisal ordering in-house, or to engage a 3rd party appraisal management company, or AMC.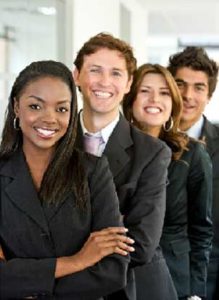 Which Option?
Lenders who choose to keep their appraisal management activities in house believe that they can better manage the process, keep quality to a high level, and that "no one knows our business like we do". While this is certainly true in many cases, the real truth is that in-house systems tend to lack sufficient controls. A loan officer may know the staff handling the appraisals, eliminating what is supposed to be the firewall between the two sides of the business. The total number of appraisers on in-house panels tends to be smaller, and so parties involved in the loan transaction may be more likely to know these appraisers and be able to contact them directly. While some of these concerns may also be relevant to outsourced appraisal management companies, there is a greater liability when kept in house. And of course maintaining an in-house staff is an operational cost, and not a profit center.
Lenders who choose to work with AMC's want to outsource that cost, and offload some of the risk as well. But keep in mind that just because you work with an AMC does not mean that you have no risk. A recent OCC bulletin highlights how 3rd party relationships have been blurred in several instances, and the federal government is cracking down on these relationships so it is important that lenders manage them appropriately. Done correctly, using an AMC can be an excellent way to reduce overhead expenses and let the people that have experience in this arena take care of the work necessary.
In today's regulatory climate, it is more important than ever to work with a partner who understands the various issues facing lenders today (OCC, CFPB, Dodd-Frank, etc), and is someone you can trust. Appraisal House USA knows the Texas market, uses experienced local appraisers, and works hard to maintain your reputation and earn your business.
PO Box 66984
Austin, TX 78766
PO Box 66984
Austin, TX 78766